Increase Productivity With 5 Dynamics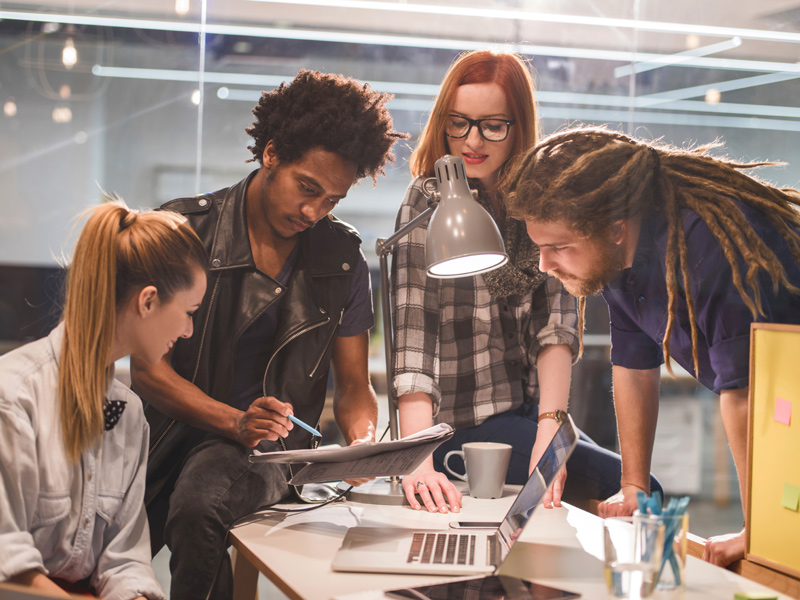 5 Dynamics is a game-changing human performance system for increasing productivity in complex 21st century global work environments. It helps individuals, pairs, teams, departments and enterprises to bootstrap their strengths, and focuses organizations around a culture of performance and engagement.
By analogy, Six Sigma is a process-based methodology that focuses on reducing waste and random error in enterprises. Imagine Six Sigma for people. 5 Dynamics is a way of optimizing the human inputs to processes. It focuses on how people perceive, think, learn, act, collaborate—how they focus in any process from start to finish—how they hand things off to the next person–and how teams get things done.
5 Dynamics is data-driven, using a web-delivered 2.5-minute assessment and suite of tools, as well as rapid training. Our customers are organizations that want to establish an integrated platform for identifying individual and group strength patterns, optimizing team collaboration and providing the structure for organizations to achieve their KPIs and simultaneously develop their people. The most enthusiastic purchasers include CEOs, team leaders, and talent management professionals who need to drive results. We sharpen the focus on meeting goals effectively and harmoniously.
The Opportunity to Work More Effectively
Your core processes span geographies, departments, and organizational hierarchies.
To work most effectively, every employee should:
Understand his or her colleagues' strengths.
Put them into the workflow progression of any project or task.
Be able to assess the progress of that project and correct in real time.
Communicate clearly yet diplomatically about these corrections.
Have a common language with which to collaborate on the basis of complementary work styles.
Using the 5
Dynamics

methodology, you will be able to:
Prepare individuals to understand their strengths and use that knowledge to apply them to their work.
Provide a shared language and model to ensure productive communication between employees, managers, and clients.
Jumpstart individual onboarding to accelerate the time to full productivity, while minimizing unnecessary friction and misunderstanding.
Design an engaging work environment where individuals meet their KPIs and enjoy greater satisfaction doing so.
Approach and Impact
Improving employee performance and engagement does not happen through a single event. Rather, this requires an ongoing development process linked to business strategy and reinforced through the other drivers of engagement. This calls for metrics that link engagement and business results.
Some of the components that will make investment in 5
Dynamics

successful are:
Reinforcing 5

Dynamics

as a component of orientation, managerial onboarding and team optimization.
Visible use of the 5

Dynamics

methodology by top management.
Using the methodology as much as possible in project and process management, interactions with employees and stakeholders, and other core business activities.
Some of the outcomes we expect are:
Rapid achievement of business objectives.
Higher engagement and retention of employees.
A shared model of success and satisfaction across your organization to support a high performance culture.
Better coordination between individuals and their managers, between teammates, and across departments.
We've made a difference at some great companies including VMware, Humana, and Linkedin. See how 5 Dynamics has improved performance for others.
Implementing & Operating 5
Dynamics
5 Dynamics delivers an integrated methodology with tools, learning sessions and coaching that increases individual effectiveness, team optimization and supports a continuous improvement culture of high performance. Our clients use 5 Dynamics to create a continuous experience through critical work events.
Get started with a free consult today!