Simpli5 Summer Reading List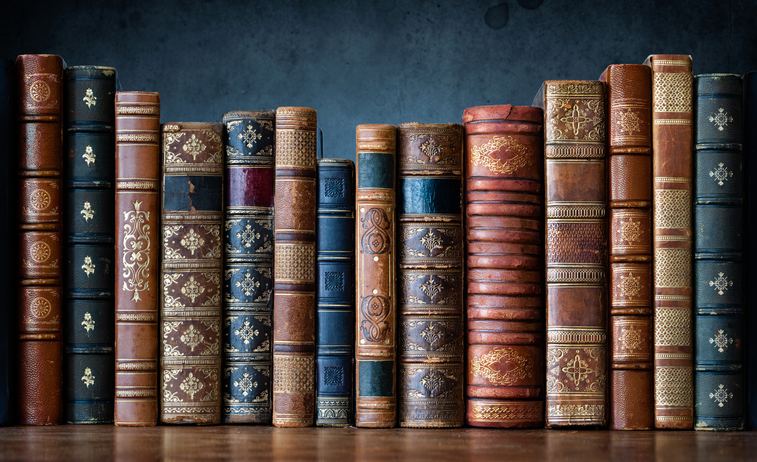 Here at Simpli5 we like to keep ourselves sharp, and reading is one of the best ways to do that. Here are some of the books a few members of the Simpli5 team have been reading this summer in order to expand our minds and unwind.
Karen, CEO:
Humanocracy - Gary Hamel and Michele Zanini - It is focused on building organizations that are daring and resilient and one of the ways to get there is to understand and appreciate the gifts of others and trusting them to use those gifts on a daily basis. Sound familiar? ;)
Run to the Fire - Chad Collins - This was written by someone I know. I knew part of the story about his father and he exemplified overcoming. I am fascinated by mindset, it's either woe is me or onward and upward.
Being Mortal - Atul Gawande - This book is all about coming to grips with mortality. It sounds kind of dark, but with certain things going on in my life and with my loved ones, I wanted to be proactive with how I think about all of it, i.e., I don't want to have any regrets.
Mofeda, Demand Generation Specialist:
Madame Bovary - Gustave Flaubert - After years of reading self-help and non-fiction books, I found myself nostalgically looking back on my old high school summer reading books. This book is one of those great, old-school books that transports you to a time long ago, in a place you've never been in, following a main character as she grapples with what she wants out of life.
Switchers: How Smart Professionals Change Careers and Seize Success - Dawn Graham - My path to business was all but linear. I went from research to childcare to marketing. Every step of the way was a challenge because I'd be asked about the "unrelated" profession I had before it. I disagreed. I saw a continuous line in every step of my career, as I firmly believed in the concept of transferrable skills and the enriching benefits of a new perspective from a different background. Dawn Graham discusses everything you need to know if you're looking for a career switch! Although I am in the field I want to be, I enjoyed reading, remembering, and hearing myself emphatically say, "Exactly!" with the turn of every page!
Subliminal: How Your Unconscious Mind Rules Your Behavior - Leonard Mlodinow - We all hear about the subconscious mind but how many of us know enough science behind it? I wanted to understand how my brain works and that of others. The interest in understanding how our brains work and what influences our decision making made me pick this book off the shelf at the bookstore - and this interest also made me apply to work at 5 Dynamics! The book did not disappoint and neither did 5 Dynamics! Although the book delved deep into the detailed science of research studies, it was an interesting but not-so-light read. It ended on an inspiring note: Life throws many challenges at us, with innumerable difficult situations, "But with so many seemingly insurmountable barriers in life, nature provided us with the means to create an unrealistically rosy attitude about overcoming them – which helps us do precisely that."
Ashley, VP of Content and Research:
Tomorrow, and Tomorrow, and Tomorrow - Gabrielle Zevin - I'm not going to lie, I'm a sucker for an interesting book cover, and that was initially what grabbed my attention about this one. Then, when I realized it was written by the same author as The Storied Life of A.J. Fikry, which I loved, I was sold. I devoured this book. I found myself waking up at 5am just so I could have some quiet time to read it. It's beautiful and hopeful and heart wrenching all at the same time.
The Innocents Abroad - Mark Twain - I wanted to make a point to read the classics I never had before, but when I was searching for the usual suspects by Twain, I stumbled upon this one and was intrigued. His sense of humor bridges the gap between the 1800s and now and makes what could otherwise be rather dull subject matter actually quite amusing.
The Lost Art of Reading Nature's Signs - Tristan Gooley - Because I want to be able to do things like tell cardinal directions just by looking at trees. Duh.
Emily, Senior Account Executive:
Written in Bone - Sue Black - I'm reading this because my kid's picked it out for me for Mother's Day this year. They both know I love anything True Crime and thought it looked like me.
Fahrenheit 451 - Ray Bradbury - I reread this because my this was my son's required summer reading and he wanted to have someone to talk about it with!
Being Mortal - Atul Gawande - I'm reading this because my "cancer buddy" Erin recommended it to me. The entire premise is how we as a society need to rethink death. How cold and detached we've really become from it and how societies in the past were much closer to death (i.e., The bodies were prepared for burial in the home, visitation and vigil took place in the home, there was no hospice or hospital, we took our elderly relatives in and cared for them). From the detachment came a fear of death, when really it's the only certain thing in life! I needed it to reframe the entire experience.
I'll Be Gone In The Dark - Michelle McNamara - This is the only thing I'm actually reading for me (Although, the interest came from a podcast my partner and I were listening to together). It's written by Patton Oswalt's late wife and is her entire obsession/research/investigation into the Golden State Killer. I love anything True Crime, but this is more than True Crime. It discusses her obsession (which ultimately led to her death), her continued struggles with her relationship with her Mother and how that led to her own experiences as a Mother. It's not just true crime, it's people and relationships. I love the combination of both.
Tyler, CRO:
"I love writers that can tell a good story or propose a different interpretation and narrative of something you thought you already knew the facts on."
What the Dog Saw - Malcolm Gladwell
Rule Makers, Rule Breakers - Michele Gelfand
Washington - Ron Chernow
Sapiens - Yuval Noah Harari