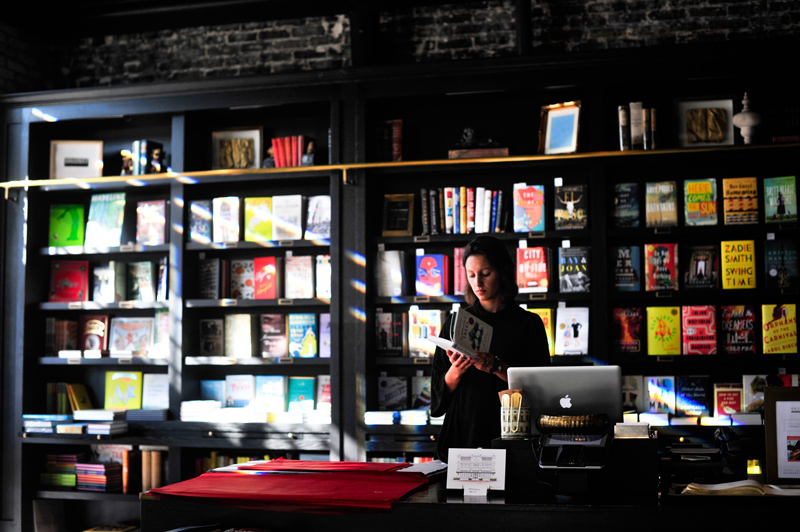 Observing Energy Patterns At The Book Store
I have to admit that I often see the world through 5 Dynamics glasses. What does that exactly mean? I observe pretty much everyone I meet or everyone I know in terms of their Energies and how much energy put out. So it comes as no surprise to me that a certain cashier whom I see just about every day is a walking, talking 5 Dynamics' score. This is awful. Really. It's not that I don't see or recognize his face. I do. But his 5D energetic pattern is so loud to me that I can't see beyond it. It's like I see a graph when I see him.
I love books… okay… I ADORE books. One of the best things in my neighborhood is the bookstore that is within walking distance to my house. This could be considered a financial hazard for a book addict such as myself, however, it is a used bookstore. A book there costs less than a Starbucks mochaccino. And so I walk there just about every day. Outside the store is a bookrack with the latest arrivals. I go there first. Then I venture inside and poke around but I know the entire inventory and I'm merely waiting for the cashier to act out his 5D score. Because he always does it.
Appreciating A Cashier High in Examine
He does the same thing each time I go in there. He tells me the specials. He points to the rack outside to the new arrivals and he does it with no inflection or emotional investment at all. He says it the same way every time. I'm always amazed. I'm off the charts high in the 1st and 2nd Dynamics. I can't even clear my voice the same way twice. I inflect constantly. I bubble and burst and twinkle and emote.
This guy tells me the specials. That's all he does. He tells me the specials, then turns around and performs a book-related task. How can he do that? I'm jealous. I really am jealous. He keeps his job simple and to the point. I make a big to-do about everything. He is not only making his job simple but he is making it efficient. I never wait in line because he's not chatting anybody up.
I want that at a bookstore. I love the time alone with the books. It is sacred and he gives me that space. Also I have yet to see books in the wrong category. He is remarkable. I can see his 5D graph with all that weight in Examine and Execute. How can I tell him I love him for a score he doesn't even know? I can't because I'm guessing he's pretty high in Examine and he wouldn't believe me anyway.