Spring Cleaning with 5 Dynamics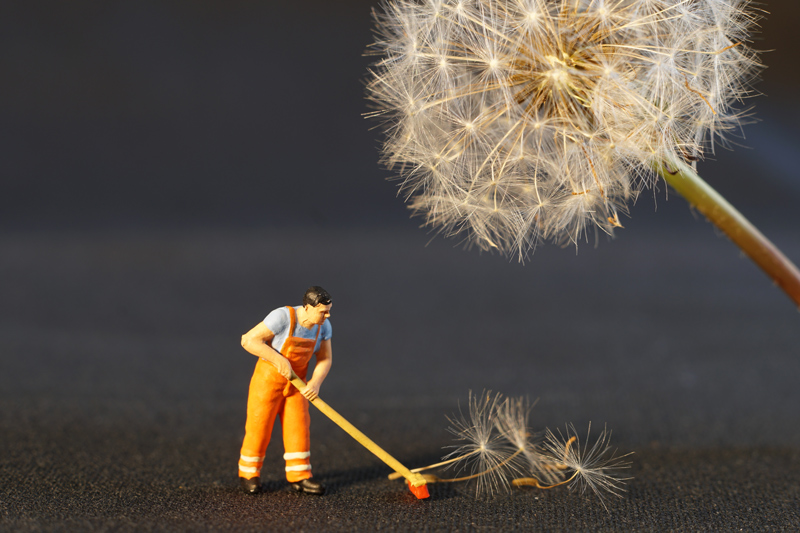 It's that time of year again: the weather is warming up, birds are singing, the flowers are blooming—which means pollen is EVERYWHERE! Tis the season for Spring Cleaning!
This is the time of year when most people decide it's time to clear out some of that clutter, deep clean their homes, and reorganize their space.
While you are working to reset your homes for the upcoming year, why not apply the same principle behind spring cleaning to your mind?
At 5 Dynamics, we teach that our methodology can be applied to any process. While it's easy to remember to balance the first four Dynamics, it's equally important to really stop and spend some time in that all important 5th Dynamic, Evaluate. Even though Evaluate is not measured by our Starting Point Assessment, it truly is the most important step in the process.
If you're not already familiar with the concept, Evaluate is the phase where you reflect on your process or project—how successful was it, and how satisfied were you with the outcome? Next, take this a step further and really evaluate where things went well or went wrong. Can you identify a moment where maybe you didn't spend enough time or maybe too much time? Once you identify where things went off track, you are now ready to set a plan in motion for how to avoid this pitfall in the future.
Here are some suggestions on how you might spend some time spring cleaning your mind through the Evaluate phase:
Thinking back over the past year, make a list of tasks or projects where you seemed to consistently struggle; make a note of what or where you feel the struggle comes from. If you're having trouble brainstorming, consider scheduling a time with a leader, mentor, or coworker to ask for their input.
Review your list. Can you see a common thread across those areas with which you struggle that perhaps line up with a specific Dynamic (Explore, Excite, Examine, Execute)? (Oftentimes, these struggles are rooted in Dynamics where we have either low Energy or an overabundance of Energy.)
Based on your findings, consider where or how you might make a few simple behavioral changes to improve these kinds of outcomes in the coming year. What measurable behaviors can you commit to? What SMART goals can you create based on these measurable behaviors? Write them down
Hold yourself accountable for applying these changes to your everyday work; use whatever method which will work best for you. For example, if you are a fan of sticky notes, post your goals and behaviors in your work area where they can serve as constant reminders. Or maybe you are an "inspiration board" person—find a fun and creative way to include these on your board. Or ask a coworker to help hold you accountable by checking in on a regular cadence
Once you commit to these adjustments in your process, I guarantee you will begin to see more success and satisfaction in every aspect of the process!